Drip sanchez - is considered to be the most versatile artist on an international level.

Unmoved & unshaken by big INDUSTRY, drip sanchez is the most creative, innovative recording artist in the world!
Most people are unaware of this story. One Christmas Drip Sanchez's household was not doing well financially. He was determined to work extra hours as a barber in addition to working additional jobs. A few days before Christmas, Drip Sanchez showed up at the house with decorations, along with Christmas gifts. He decorated the house that night. His family had a good Christmas that year. Therefore, as a result of having to get a job and take care of his children, recording music was naturally on the back burner. Drip Sanchez had to focus on being a man, instead of spending his time and money recording and pursuing a career in music as he had mouths to feed. Drip Sanchez would still record music from time to time ;however, working to make money came first. For years a very good friend of Drip Sanchez would tell him that he was going to start a record label and that he has to be the first artist to build the company with him. After years of planning and talking, Drip Sanchez's car was shot up fifteen times with him and his brother Jerome inside. Fortunately the shooter had extremely bad aim. Drip Sanchez's friend was aware of this situation ;in that, he asked Drip to meet at his office to finally have a formal meeting regarding recording music and starting the record label. During the meeting Drip told his friend, "I wanna let you know, I got my joint on me bro, It's hot right now". His friend looked at Drip Sanchez and stated, "good, you need to stay alive because we have work to do".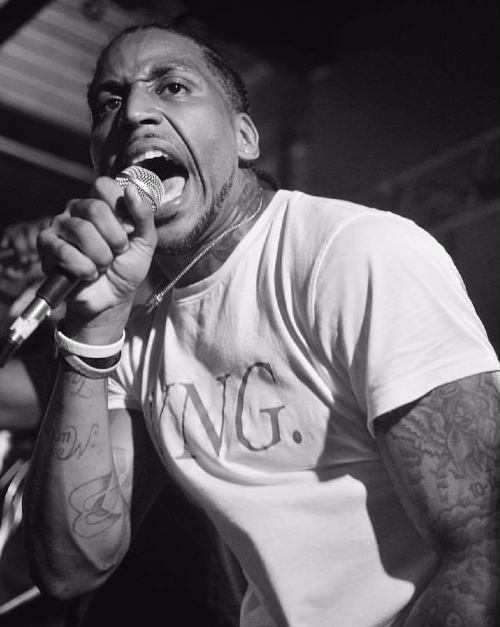 Upstate NY to international
Kenny Allen known as Drip Sanchez was born and raised in the inner city of Buffalo, New York. We often state that Drip Sanchez is the most talented & versatile recording artist on an international level. Most recording artists initially record music to join the ranks of the City that they currently live or grew up in. Not Drip Sanchez. Drip and his team have been determined to make music that will be accepted and consistently consumed on a world wide level. Just as a growing business, Drip Sanchez and his team is focused on world wide "scalability". In doing so, Drip Sanchez's music is carefully rehearsed and curated before it even hits the studio. In a wold full of recording artists copying and sounding like one another, Drip Sanchez and his team are quickly breaking that mold. 
The Super Album: Along with making downright amazing versatile music, Drip Sanchez and his team is leading the way in being the most innovative. In that, the creation of the Super Album is nothing short of genius. But what is a super album? In short, even with this digital age we are in, people still want to have something in hand. Once you order the super album, you will receive the album in the mail. However, it's not a CD. It comes as a form of a CD with album art and a barcode. Once you scan the barcode, you will quickly be directed to a website with the clean and explicit versions of the songs for download. You will also have the option to play the songs right away from the audio player. Along with the actual music, you'll receive a 20% off discount from Drip's online clothing store, a very cool digital ebook called the "album memoir", exclusive photos for download and a link to have access to purchase a very cool limited edition hoody signed by drip Sanchez. Only those who purchased the super album will be allowed to receive the link to purchase this exclusive hoody. 
Drip Sanchez is the only artist in the world with this type of innovative product. Get yours today before big industry attempt to copy and water down his creativity.
The most innovative exclusive album in the world!
What Do I Get?

1) explicit version of album (download & audio player)
2) clean version of album (download)
3) Album Memoir mini ebook
4) 20% off Forgvness Luxury Apparel
5) 6 Exclusive digital photos signed by Drip Sanchez
6) Secret hidden link to purchase exclusive fans only apparel signed by Drip Sanchez

(After purchase, You'll receive a collectors card in the mail with a scannable barcode)